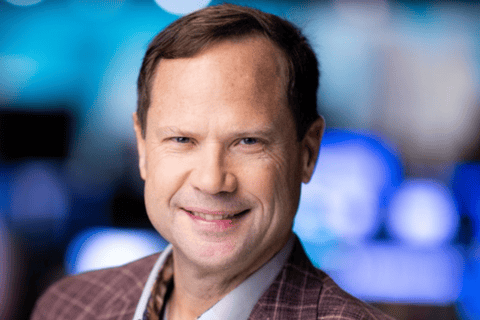 In the aftermath of the COVID-19 pandemic, many companies are offering hybrid work setups to attract talent. The promise of a hybrid that combines in-office and remote work is that employees can achieve a better work-life balance.
But Scott Brighton (pictured above), CEO of business software company Aurea, believes the hybrid office is headed for extinction. Hybrid work is not a "happy middle" but a "messy middle" that companies use as a stepping stone as they explore how to operate a fully virtual office.
According to Brighton, employers mandating hybrid work will lose the best workers, suffer from disconnects and lack of organizational cohesion, and lose the innovation race. This goes against their goal of attracting talent that drives innovation.
Brighton told Corporate Risk and Insurance: "Negative effects of working in the office, such as horrendous commutes, employees forced to live close to the office, and creating a work-life balance for employees that may exclude some employees, such as working mothers. But you also miss out on the benefits of being in the office, such as the connections, building important relationships, and spontaneous interactions that happen when everyone is in the office together. There are others, but we miss these things because we don't have the critical mass to create spontaneous magic."
Another criticism Brighton has of the hybrid configuration is that it is too complicated. By pursuing hybrid work strategies, employers are looking to create a model that works for both in-office and remote workers at the same time.
"This is ridiculous, like having a group of people in a conference room individually log in to a video conferencing session via their laptops so that people at a distance don't feel at an information and collaboration disadvantage. It's a way of getting into situations," Brighton said. He said. "Trying to create a work environment that works both remotely and in the office results in an environment that doesn't work for either."
Brighton said employers should choose between working primarily remotely or working primarily in the office, rather than adopting a hybrid work model.
"The remote model optimizes the work infrastructure and makes it available for remote workers," he said. "We have a suite of technologies that enable us to collaborate and communicate. People can live where they want. We lean towards flexibility as a key differentiator. Maybe monthly or quarterly) we bring everyone together for intense face-to-face collaboration and relationship building."
For the in-office model, employers do the opposite, expecting all employees to be in the office and using work environments and tools that fully address those expectations. According to Brighton, this presents a Google-like opportunity for people to bump into each other and cause accidental interactions.
"You lean into making the office great," he said. "And on a regular basis (monthly or quarterly), we offer 'WFH flex days' where employees can focus on their individual tasks without interruption, and we do this for all (or most) employees at the same time. In both cases, the key is to have a core work model that is central to what you do and what builds people's infrastructure and culture by trying to straddle both. Avoid the compromises that come with it. "
The greatest beneficiaries of the remote-first model are industries that can access the means of production at home or in the office.
"For example, in the software business, the means of production is a laptop, a suite of applications, and a high-speed Internet connection," says Brighton. "All of these technologies are readily available in the home. Industries such as the service industry are clearly different: the tools they need to do their jobs (factories and service centers) are not available at home."
Brighton said companies should weigh all risks properly before choosing a particular working model. This is because it is critical to the success of the organization.
"We reasonably and realistically assess risks, choose models consistent with those risk assessments, and clearly and reliably communicate to employees what and why of the working model," he said.