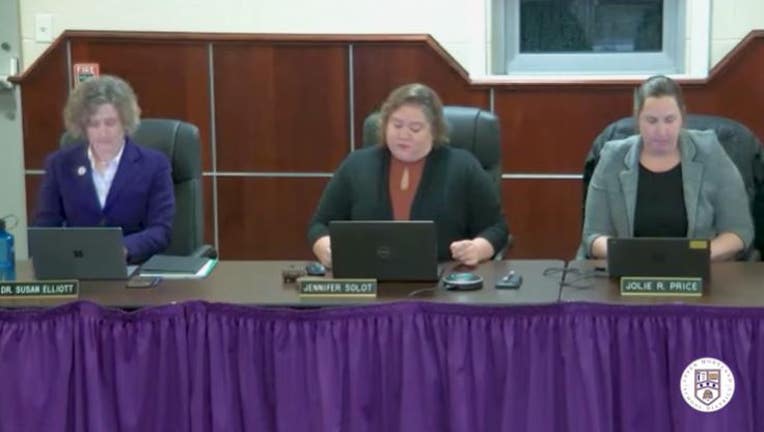 Montgomery County – A member of the Montgomery County School Board has decided to resign over a controversial statement that electing a "cis white man" as president "sends the wrong message."
Upper Moreland School District Board Member Jennifer Soloto made the comments as Acting President at the board reorganization meeting held on December 6. Two of him, April Steinbach and Greg Delia, were being considered for the new president.
Ahead of the vote, she voiced her opinion on the vote in a statement saying the school district had a "significant impact" on the community.
"I believe Mr Delia will be a great president," Soloto said. "But I feel that electing the only cis white male on this district's board of directors sends the wrong message to our community. It's the opposite of what the board has been trying to achieve. "
Other headings:
About a week later, the school district announced that she would be stepping down from the board in the new year.
"On Tuesday, December 6, President Jennifer Soloto made a comment at a board restructuring meeting that angered many in our community. was related.
As a result of this incident, Ms. Soloto has decided to resign from the Board effective January 2, 2023. Daily. The school district thanks Mr. Solo for five years of service to the Upper Moreland community as an officer.
Mrs. Solot's comments at the Board Reorganization Meeting are hers alone and are not intended to represent the views of the UMSD Board of Directors or the school district as a whole. In fact, Greg Delia, the director to whom her comments were directed, said, "Although we are in favor of diversity, these comments do not promote diversity and are poorly reflected in our community. ' said.