Earlier this year, Germany's BASF, the world's largest chemical company, announced that it would bring together all activities related to renewable energy under a new subsidiary, BASF Renewable Energy. To support the chemical giant's pledge to go net to zero by 2050, the new business will contribute to supplying the BASF Group in Europe with electricity from renewable sources, its electricity trading activities in Europe, and BASF's more Focuses on global renewable energy consulting for a wide group of companies. energy monitor Amidst unprecedented energy market volatility, we asked Horatio Evers, CEO of BASF Renewable Energy, how the organization's debut year has progressed so far.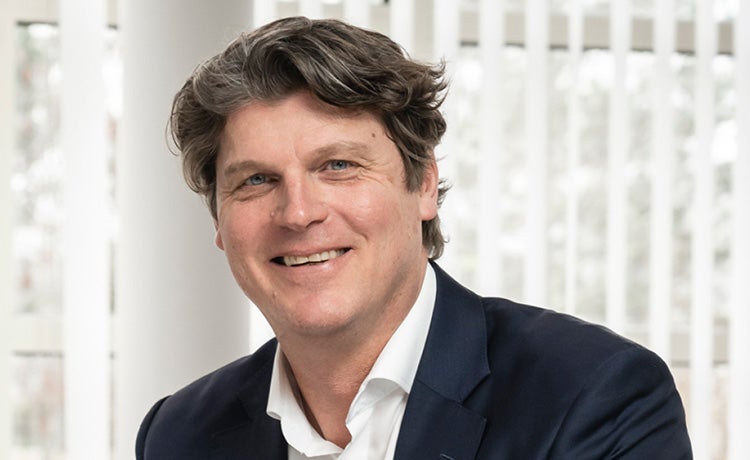 BASF will establish BASF Renewable Energy at the beginning of 2022 to integrate all renewable energy activities of the Group. Can you explain the thinking behind that move?
The catalyst for the transition to renewable energy is driven by our overall corporate strategy for the chemical business. We have ambitious commitments to meet the targets of the Paris Agreement and at BASF we want to reduce our CO2 emissions by 25% by 2030 compared to 2018 and by 2050 we want to be net zero. In the future, BASF will electrify chemical processes and use clean electricity instead of natural gas. By 2040, electricity demand will double or triple. Logically, this only makes sense when using renewable power. With this in mind, renewable energy has become a strategic feedstock for BASF. That is why we have decided to bring our renewable energy activities together in BASF Renewable Energy, a subsidiary responsible for renewable energy procurement and investment.
It handles most of the issues related to electricity and renewable power. Procures BASF, invests in assets and concludes PPAs. [power purchase agreement] It performs contracting, trading, billing and risk management operations. We also work closely with the production sites that operate our own cogeneration power plants and work with BASF Renewable Energy to optimize these. This will give BASF as a whole the power and expertise it needs to reach its goals. BASF Renewable Energy is a global center of renewable power expertise in regions including the Americas and Asia, as well as a business unit in Europe, supplying renewable power at competitive prices to BASF in Europe is its main duty.
It's been almost a year, how's the new entity going?
BASF pursues a so-called "make and buy" strategy. That is, invest in renewable energy assets ("make") and close his long-term PPA ("buy"). For example, he acquired a stake in Hollandse Kust Zuid (HKZ) in Holland, Europe's largest offshore wind farm with an 11 MW turbine. We are also participating in the bid for Holland Cust West Site 6. [December], together with partner Vattenfall, will win the bid. The site is located near his venture with Vattenfall and his HKZ's existing joint and serves 700 MWh of offshore wind capacity.
We also signed a large PPA with Ørsted and Engie for a substantial amount of money. [of renewable power] BASF has signed virtual PPAs for consumption in Europe for 25 years and in the US for hundreds of MWh of green power on site. BASF is also making progress in China, where State Power Investment Corporation and he signed a 25-year framework agreement to provide his new 100% green Zhanjiang base in the future. So we can say that we are already making good progress.
How has the 2022 energy crisis impacted BASF's decarbonization plans?
It's been a very challenging year, not just for us, of course. Especially after the pandemic, there is now a terrible war going on in Eastern Europe, which is impacting energy markets as a result. Nonetheless, climate protection and the energy transition remain top priorities for BASF, and one way to reduce reliance on gas supplies from Russia is to accelerate the expansion of renewable energy. This is important not only for us, but for the industry as a whole, and BASF has played a leading role in this regard in recent years. Establishing a renewable energy company is proof that we are on that path.
BASF is considering downsizing in Europe due to high energy costs. Please tell us a little more about that. And how will it affect your business at BASF Renewable Energy?
The European chemicals market has experienced slow growth in recent years, with natural gas and electricity prices rising significantly in 2022. This is putting pressure on the chemical value chain. Accordingly, the Company's management has announced a cost reduction program to address declining earnings in Europe and Germany in order to ensure long-term competitiveness. By switching to renewable energy, you can reduce your consumption of natural gas. The faster we develop renewable power generation and transport capacity in Europe, the more we can help transform it.
As the world's largest chemical manufacturer, what are the key challenges to decarbonizing the chemical industry?
We advocate new thinking and cooperation within the industry. It can only be achieved if two conditions are met. One is that the investee must have the right infrastructure. Europe needs more renewable energy. For example, Germany is talking about building 30GW of offshore wind by 2030 and 70GW by 2045. While this is fully supported from our side and our current focus is on delivering these quantities, there are barriers that prevent some BASF sites. For example, due to insufficient interconnection capacity between European countries. We support the development of European energy markets rather than a nationalist approach.
In addition, European supply chains are very strained. Bottlenecks are to be expected if supply chain companies do not invest in additional capacity. Delivering offshore power to the continent requires ships, turbines and power grids.
The second condition is the regulatory framework. We are prone to heavy market interventions that often block access to renewable power by industrial off-takers. For example, an auction system involving a two-way contract (CfD) where the government skims profits from offshore wind farms, where the wind farm operator hedges the wind farm through his CfD, resulting in cannot be used by industry. I have no intention of signing the PPA. That's something we definitely don't support. This is very dangerous for our climate protection goals.
We advocate for a liberal electricity market because we know these projects don't need state support to succeed. The market works, the industry is willing to invest and take risks, but when we invest in this kind of project without subsidies, we need to be able to get the return.
What can the EU help with?
We need access to clean electricity. Two-way CfDs are strongly encouraged by some utilities and lobbying groups as the government guarantees predictable cash flows without the need to enter into a PPA. Ultimately, the CfD is blocking access to renewable power through his PPAs, which are a way of providing competitive pricing to the industry to support power. [energy] transition.
[With CfDs,] Producers have to sell electricity on the power exchange because they have to pay back the government if the price rises above the strike price. As a result, neither a PPA nor an offtake agreement is possible. This is unacceptable for the chemical industry. [Conversely,] If the price falls below the strike price, the corresponding losses will require substantial subsidies. This can already be seen in Germany under the German Renewable Energy Act, the so-called EEG.It's another burden for the industry [because we pay for those subsidies via a levy on our energy bills].
It would be much better if the industry had direct access to renewable power and investment potential. Price Stabilization can be personally organized through his PPA and does not require government involvement. With or without industry participation, the more assets supported through CfD, the fewer assets available for PPA.
Does the EU need a new electricity market design?
The design of the European electricity market follows the usual logic of commodity markets. We have been operating under this model since we liberalized the energy market over 20 years ago. Due to the current high energy prices, some perceived shortcomings of this model are being debated. Very high natural gas prices can lead to very high electricity prices, and as the share of renewable energy grows, price volatility will increase.Clearly the current high [resource] It's not a market design flaw. Alternative liberalized market designs such as "bid prices" and "node prices" do not lead to lower prices.
For BASF, the key elements of any market design are competitive prices and high supply security for energy-intensive manufacturing.Investing in new lower prices[-running] Cost capacities such as offshore wind power must be incentivized and high price volatility to support business cases such as batteries, demand-side flexibility and hydrogen-fueled "peak" plants. It should be possible.
[Keep up with Energy Monitor: Subscribe to our weekly newsletter]
Finally, entrepreneurial actions such as PPAs and equity participations must be clearly supported without interfering with past decisions. If we decide on a financial commitment of up to 1.6 billion euros, such as HKZ, it is not hard to imagine that we will need to ensure a certain degree of security for our investments in the coming decades. Changing certain elements of these systems would prevent banks and insurers from undertaking this type of risk, thus preventing private money from flowing into the energy transition.
The current market design can be improved if the aforementioned conditions are met. This could include improved incentives for demand-side flexibility, such as systematic and transparent bidding for flexibility management. This is already used in some he EU countries such as Italy.
At the recent RE-Source 2022 conference in Amsterdam, there was a lot of talk about how the renewable PPA market has become a seller's market. Many corporate buyers are looking to tie up long-term deals against the backdrop of high spot prices. How has that affected your business and plans? And do you foresee the market returning in favor of buyers?
My answer is, if there is this huge pull for PPAs from the industry, why would you [still] Do you want a CfD? If you're talking about a PPA, that means the industry is willing to commit. In my view it doesn't make sense. On the one hand, some utilities and financial investors are asking for CfD, saying someone has to take the risk. Otherwise I wouldn't invest. On the other hand, you mentioned that there is strong industry interest in PPAs.
As such, it seeks industry linkages between the energy sector and other sectors such as steel and chemicals. This market environment can be used to support the energy transition. The industry is ready to do so, but don't let regulation destroy market development.
How much of your renewable energy needs do you plan to meet with your own generation in the next few years?
We can't give specific answers or ratios, but we use all the tools we can find in our particular market environment. Whenever you go to China, the United States, or any European country, you need to find all the tools in your toolbox so you can create the best renewable energy sourcing strategy. Sometimes I use "make" and sometimes I use "buy". Europe, for example, implements a combination of both. Ultimately, we want to be 100% green and we are well on our way to achieving that goal.