in a nutshell
On November 7, 2022, the Energy Commission published an information guide for the Corporate Green Power Program (CGPP), which was introduced earlier this month (seeguide"). Previous warnings issued regarding this can be found here. The CGPP aims to promote green energy adoption among Malaysian businesses using a Virtual Power Purchase Agreement (VPPA), also known as a Corporate Green Power Agreement (CGPA).
The CGPP is open for submissions from November 7, 2022 through February 6, 2023. The new guide sets out the conditions of participation and the procedure for applying for his CGPP.
---
A. In this guide, the expected financial transactions between solar developers and corporate consumers under the CGPA are as follows:
The utility pays the solar developer a system marginal price (SMP) for the energy exported from the solar power plant to the electricity supply system.
Electric utilities bill corporate consumers for the amount of energy supplied based on approved tariff rates.
The CGPA sets the settlement pricing mechanism between solar developers and corporate consumers. This is either fixed energy or a price structure agreed between the parties.
B. This guide also sets out the eligibility criteria for participation in the CGPP, and some key criteria are provided below for your reference.
Only new solar power plant projects with an export capacity of 5 MW to 30 MW are eligible to participate in the CGPP. The solar power plant should be completed and operational by 2025.
Solar power plants shall ensure compliance with the legal and regulatory requirements related to the development and operation of solar power plants and the technical requirements of power companies.
Solar power plants installed with battery energy storage systems (BESS) are more likely to be selected for CGPP if the BESS can support at least one hour of full export capacity.
Up to 49% foreign ownership is allowed.
Applicants must have assets of at least RM10 million and, in the case of a consortium, a paid-up capital of at least RM1 million for each consortium member.
Applicants must have at least three years of relevant experience in the financing, development, implementation, and operation of large-scale solar power plants with a capacity of 1 MW or more.
Applicants are required to identify the project location and the route of interconnection facilities and provide documents proving their right to use the land or project location.
A solar developer can only have a maximum of 3 corporate consumers.
Business Consumers must be businesses operating in the manufacturing or service sector in Peninsular Malaysia with a reliable financial standing for the past three years.
If the business consumer is a business planning to set up and operate in Peninsular Malaysia within the next two years, a certified document from the authorities (Ministry of Trade and Industry) and an annual turnover of RM10 million.
Business consumer energy demand should not be less than 1 MW.
Here are some of the key observations that potential investors should look out for:
This guide mandates that the actual annual energy export of the solar power plant shall not exceed 10% of the projected annual energy export of the submitted application. Does this requirement mean that only 10% of projected annual energy exports can be exported, or is a single buyer obligated (as defined in the Guide) to only obtain up to 110% of projected annual energy exports? It is unknown whether there is
Foreign investors are required to work with local companies to qualify for the CGPP and, as is common with power projects in Malaysia, there is a five-year moratorium on changing shareholdings and selling shares.
Eligible corporate consumers are limited to companies operating in the manufacturing and service industries only, and these cover the majority of major businesses, but there is a clear definition of what falls within the manufacturing and service industries. there is no. As such, some industries may not be eligible to participate in the CGPP.
The guide does not address whether corporate consumers must phase out renewable energy certificates (RECs) or whether they can be sold or traded.
Solar developers are required to submit a commitment bond with their application, but details of the commitment bond, including amount, are not provided in the guide.
Solar developers can only receive project finance from local financial institutions.
Given that the CGPP is not a typical power project, there may be bankability considerations to consider regarding certainty of returns, surrender payments and securitization of RECs.
Although this guide provides welcome information on the implementation of the CGPP in Malaysia, there are still some ambiguities in the guide and clarifications that need to be made by the applicant. At the time of this writing, the Energy Commission has not issued any further clarifications for this guide and I have been made aware that the Energy Commission will establish an online inquiry platform for his CGPP. Potential investors are advised to keep an eye on the Energy Commission's website for updates and call for inquiries.
Source: Information Guide on Corporate Green Power Programs for Solar Power Plants, published by the Energy Commission, 7 November 2022
* * * * *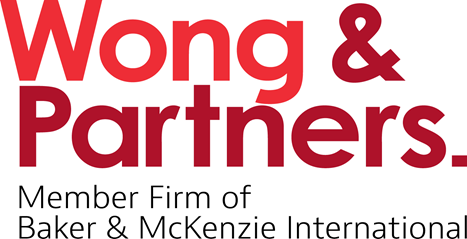 This Client Alert is issued by Wong & Partners, a member firm of Baker McKenzie International, a global law firm with member firms worldwide. In accordance with common terminology used in professional services organizations, references to "partner" mean a partner or equivalent of such law firm. Similarly, references to "offices" mean offices of such law firm. This may be "attorney advertising" which requires notice in some jurisdictions. Previous results are no guarantee of similar results.