Growth in the non-alcoholic category will be a key focus for Beer, which developed a non-alcoholic sparkling Chardonnay 18 years ago. "We were too ahead of our time," she said.
Maggie Beer Holdings, which sold St David Dairy, one of two dairy farms, for $1.6 million in September, is now at Paris Creek, where sales are up 13% compared to the same period last year. We are considering selling to Farm.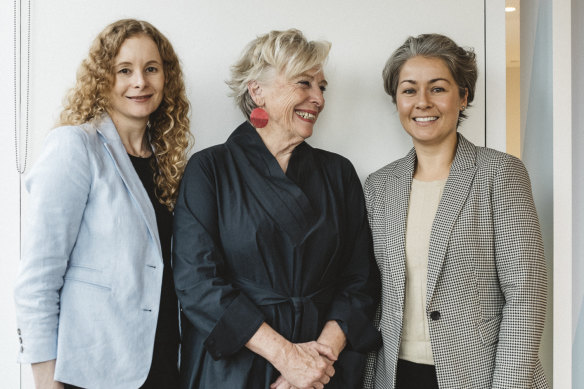 "The demand for our cheese portfolio has been so exponential that Maggie, I and the Board thought it prudent to re-evaluate where the assets fit within the portfolio." said Weine. Beer adds:
The pair are also looking for a new CEO to be a "growth-minded leader," with various global executives to replace outgoing CEO Chantale Millard, whom Weine said has laid a strong foundation for growth. I am in the process of evaluating potential candidates. from now on. Millard said she will be stepping down later this year after eight years at the company and three years as CEO. Beer said Millard's strengths lie in "finance, operations and production."
"Basically, we're looking for people who have a passion for food origins and top-quality brands, who share the company's values ​​and are excited about the future," says Weine.
Loading
Whoever they appoint, the new chief executive will work closely with Biel, the company's frontman and director. Although she doesn't own a majority stake in the company after selling her 52% stake in 2019, she's been very supportive of the business by being complicit in key strategic decisions and endorsing products. remains close to
"nevertheless [husband] Colin and I no longer own it, but I still consider it ours, in everything that happens and in product development. If I'm not proud of it, it won't happen," Biel said.
"So you never stop being emotionally committed to it."