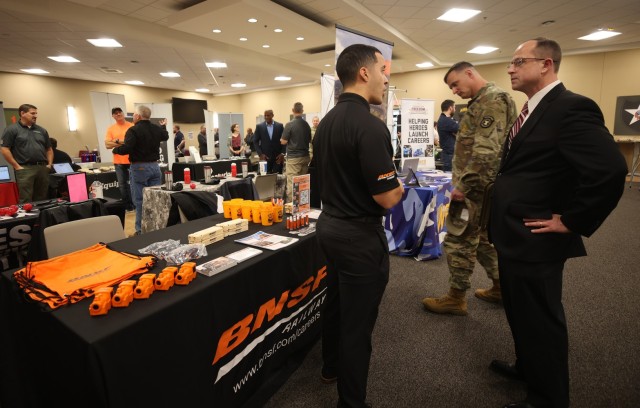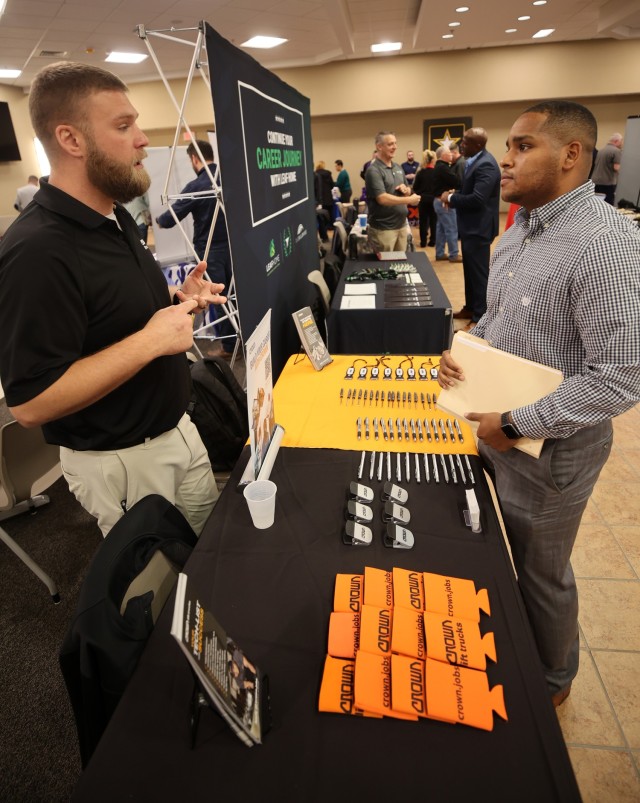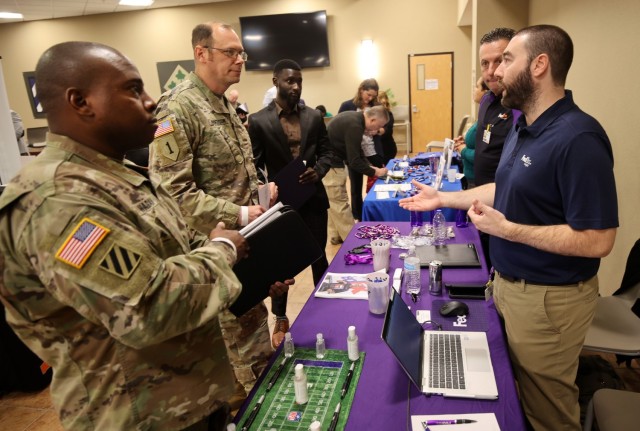 Fort Knox, Kentucky. — Over 20 Soldiers, Civilians and Families Seeking Jobs Attended the First Fort Knox Career Research & Recruitment Event Held at Palma Hall on December 14th.
During the morning session of the Hiring Our Heroes event, sponsored by the U.S. Chamber of Commerce Foundation and hosted by the Transition Assistance Program, many job seekers participated in briefings and panel discussions on how to find and land a career path. At the same time, nearly a dozen corporate recruiters were busy setting tables in the adjoining room in hopes of meeting them.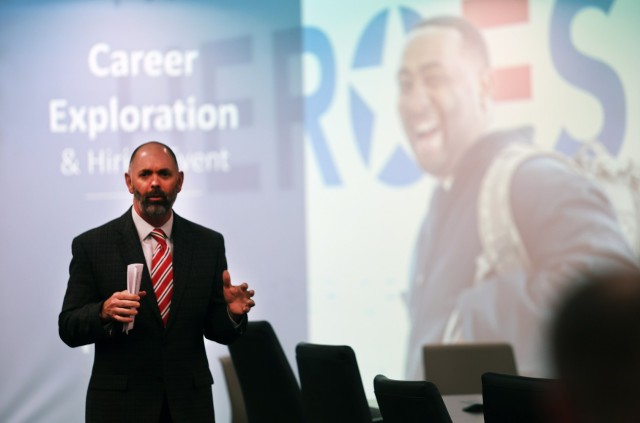 The morning session and Career Exploration Workshop included a panel discussion with three people directly related to veterans and military culture. Each panel member offered a unique perspective on how to communicate military experience in a way that would appeal to corporate bosses.
Led by Crystal Bryant-Kearns, Director of Events & Engagements at Hiring Out Heroes, one of the sessions focused on using the social media platform LinkedIn. This is a way for people leaving the military to get recruiters to pay attention to their job skills.
"About 85% of companies only hire through LinkedIn," says Bryant-Kearns. "This is not Facebook. Keep it professional."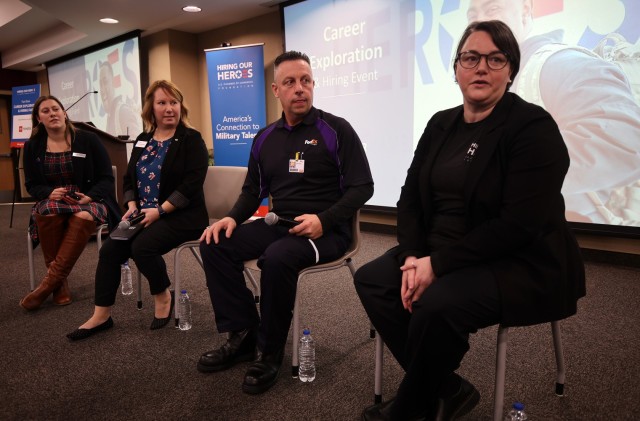 After the briefing, job seekers met with recruiters to present their resumes and discuss future employment opportunities at over 1,500 open positions. Transition Services Manager Andrew He said Cooper is planning another event in 2023.