Eppendorf, a multinational life sciences company based in Germany, is renowned for its laboratory systems around the world.
The company offers a wide range of products and services for laboratory operations, from consumables such as pipettes, separations and instrumentation to bioprocess and workflow solutions.
As part of its efforts to strengthen its global presence, Eppendorf is increasing its influence in the Asia Pacific (APAC) market.
Korea Biomedical Review met with Eppendorf Co-CEO Eva van Pelt to discuss the company's business strategy in the APAC region, including South Korea.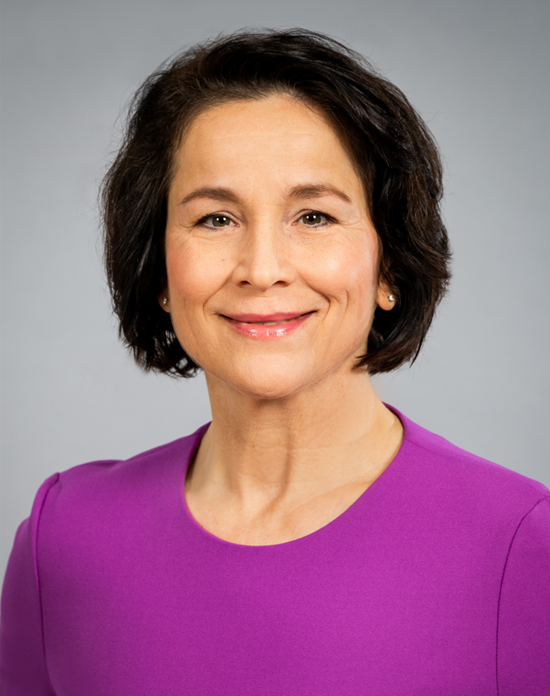 Q: Eppendorf has recently increased its presence in the APAC region. How important is the APAC region to Eppendorf and why?
answer: Asia is a key region for the company's sustained success. Since entering the Asian market, Eppendorf has been striving for continued growth.
To this end, several key steps have been taken to continue the successful course and implement measures to ensure future growth in the APAC and Africa Region (APA).
The company reorganized its entire organizational structure in the region by dividing the Asian market into two groups, China and Asia, ensuring maximum customer centricity in 2018.
Our business continues to grow in APA and China, and the past four years have proven the company's decisions to be right.
In 2021, Asia accounted for nearly 30% of Eppendorf's total revenue (APA 15.7%, China 14%). This is a remarkable development, demonstrating the strength and relevance of the market.
Q: Do you have any recent or future investment plans for APA and China?
A: To facilitate further development and ensure sustainable growth, Eppendorf invests disproportionately in expanding its global footprint, especially in Asia.
The company recently opened a new subsidiary in Singapore on August 1st. This includes a service center of excellence for proofreading, a demo lab and a customer experience space.
Other investments include moving the headquarters of the Korean branch to a new, larger office and continuing to scale the company in Shanghai, China.
The company also plans to open another office in India and expand its calibration facility in Chennai, India.
Eppendorf is not only getting closer to its customers through new locations and services, but also attaches particular importance to the topic of safe and secure delivery. Therefore, we have established or expanded warehouse locations in Seoul, Shanghai and Singapore.
The company is also exploring business opportunities such as acquiring Asian companies.
The acquisition of Japanese centrifuge company Koki Holdings in 2020 expands Eppendorf's centrifuge business and cements its position as one of the world's leading manufacturers of high-end centrifuges. did.
Q: South Korea seems to be an important country for the company's future business plans in APA. What do you think are the biggest factors that have allowed you to grow in South Korea, and what characteristics of the Korean market have made this possible?
A: The Eppendorf brand and our products enjoy a high level of acceptance in South Korea as our promise of premium quality makes us unique.
Demand for our products continued to grow as soon as Eppendorf entered the market with its subsidiaries.
In 2018, Eppendorf's calibration lab in Seoul was fully accredited by the International Organization for Standardization (ISO).
South Korea is one of the most dynamic and fastest growing markets, so it fits Eppendorf's way of doing business. Our approach is characterized by our ability to successfully adapt to ever-changing market conditions. This is only possible because we have a strictly customer-centric mindset.
Being a German company and a 'hidden global champion' with a very high brand recognition and reputation in the market certainly benefits us.
Korean customers have very high expectations for quality, performance and reliability. Our success is due to our constant striving to meet these expectations and deliver real value to his Eppendorf users beyond the brand name and price.
This, combined with the dynamism and customer orientation of our employees, has resulted in consistently above-market growth both in Korea and around the world.
The company expects significant development of the product group in 2023 and is generally looking forward to its continued path in South Korea.
Q: What is the difference between Eppendorf and its Korean competitors?
A: Service is what makes Eppendorf unique compared to its competitors.
The company's service team is consistently the most staffed in the organization. We currently have a rapidly growing pipette calibration and repair business, operating at high throughput with a dedicated team from our Korean headquarters in Seoul.
Seoul and local service teams offer advanced options such as preventive maintenance, verification and mapping services, warranty and repair services.
Q: Away from the company's business interests in APA and China, the company seems to be focusing on sustainability. Why is this?
A: Sustainability is as important to Eppendorf as a company as it is to our customers.
Recognizing its contribution and responsibility to society and the environment, Eppendorf recently unveiled an ambitious sustainability strategy with the explicit goal of becoming climate neutral by 2028.
To achieve this goal, Eppendorf has established the core topic of sustainability as an important aspect of its corporate strategy.
Our strategy includes switching to renewable energy sources at all of our locations worldwide, raising climate standards for new buildings, optimizing Eppendorf energy efficiency in existing buildings, reducing air freight usage reducing emissions, establishing a climate-neutral fleet and promoting eco-friendly travel.