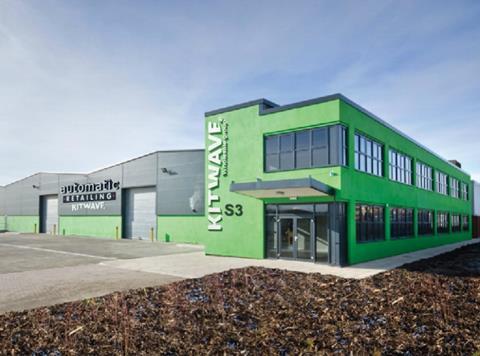 top story
Kitwave Group has acquired fresh produce wholesaler WestCountry Food Holdings for £29m and integrated it into the company's foodservice division.
The transaction is being funded from the Group's current banking facilities and a new three-year revolving credit facility provided by existing banking partners.
Established in 1856, WestCountry is a wholesaler of local, regional and imported fresh produce to the food service sector in South West England.
Kitwave said the operation has developed "an unparalleled network of high-quality local producers specializing in seasonal fresh produce" and direct supply relationships with national and international fresh produce markets. rice field.
WestCountry reported turnover of £29.7m and profit before tax of £3.9m for the year ended 1 January 2022.
Kitwave paid a multiple of approximately 4.4 times annual run-rate EBITDA, excluding cash and freehold value.
The board added that it believes the acquisition will boost earnings immediately.
Kitwave's foodservice division currently consists of the trading operations of HB Clark & ​​Co, David Miller Frozen Foods and MJ Baker Foodservice.
Kitwave CEO Paul Young said following a deal with MJ Baker in 2022, the acquisition will allow the group to expand its product range to include high-quality fresh produce and expand its existing foodservice offerings in the Southwest. I said it would be possible to supplement.
"We are delighted to welcome the WestCountry team to Kitwave and look forward to successfully integrating this business into the Group's foodservice division and further expanding our national footprint," he added.
"The Group continues to trade well and despite broader macroeconomic pressures, the Board believes the outlook remains favorable. looking forward to it."
Kitwave shares surged 3.5% to 177p this morning on the news.
morning update
Premium mixer brand fever tree drink appointed Domenic de Lorenzo as its new Non-Executive Chairman.
De Lorenzo has been on the Group's Board of Directors as a Non-Executive Director since May 2018 and will assume his new role following the company's AGM in May 2023.
He will work closely with Bill Ronald during the transition period before assuming the role of Chairman.
Ronald was appointed Chairman of the Board in June 2013, prior to the company's IPO in November 2014. He notified the Board in May of this year of his intention to step down from his role and resign at the 2023 AGM.
De Lorenzo is a certified public accountant with experience in the consumer goods and beverages sector and previously worked for SAB Miller, a FTSE 100 beer company, for more than 20 years, where he served as chief financial officer and senior executive. Prior to that, he focused on strategy and corporate finance. Director.
Ronald said:
"Domenick brings exceptional leadership and commercial skills with a clear focus on performance and a strong strategic skill set. , a proven governance reputation and focus, as well as his personal leadership skills."
De Lorenzo added:
"I look forward to continuing to work with the Board and management team to help the business reach its global potential for excellence."
Fever-Tree will eventually announce a successor to De Lorenzo as chairman of its audit committee.
of FTSE100 It started the week in the red and fell 0.3% to 7,453.98 when the market opened this morning.
Historical early risers include Nichols, up 2.4% to 1,113.2p, Marston's, up 1.7% to 40.1p, Haleon, up 1.1% to 318p, and Kerry Group, up 0.7% to €86.38. I was.
Historical losses include Ocado, down 4.2% to 657.6p, HelloFresh, down 3.1% to €23.90, and Marks & Spencer, down 2.6% to 119.9p.
city ​​of the week
The market looks pretty quiet this week as the city prepares for the Christmas holidays.
However, tomorrow Nielsen will release the latest monthly grocery sales figures for the four weeks ending December 3rd.
We also have the latest unemployment rate from the ONS tomorrow and UK inflation data for Wednesday.
Finally, the week ends with the high-profile GfK Consumer Confidence Survey and ONS Retail Sales for November.