Australia's consumer watchdog has begun scrutinizing local airlines after finding air fares have risen dramatically since the beginning of the year and showing no signs of easing for the upcoming Christmas holidays.
When the Australian Competition and Consumer Commission (ACCC) released its latest quarterly airline competition report, the market's three main operators predicted strong profits for the 2022-2023 financial year. The agency said it would keep a close eye on the airline.
After reporting an underlying pre-tax loss of $1.86 billion in the previous financial year, Qantas reported a loss of $1.35 billion (US$900 million) to $1.45 billion in the first half of 2022-23. We expected to achieve pre-tax profit.
Virgin Australia and Rex did not give specific figures, but both airlines expect to be profitable in 2022-2023.
The report also noted that the share of the passenger market stabilized in 2022 after two years of sharp fluctuations witnessed in border restrictions and blockades.
As of October 2022, Qantas accounts for 38% of the domestic passenger market, while its subsidiary Jetstar's market share has risen slightly to 23.1%, while the overall Qantas Group has a market share of 61.1%. became.
At the same time, Virgin Australia's market share increased slightly before reaching 33.6% in October 2022, while Rex's market share remained stable at 5.3%.
skyrocketing airfares
According to the report, domestic air fares increased by an average of 27% between October 2019 and October 2022, with significant price increases since January 2022.
ACCC commissioner Anna Blakey said the price increase was due to a highly "volatile" travel market.
"Strong demand and supply constraints on travel have pushed up air fares as airlines scaled back schedules in response to high jet fuel costs and operational challenges," she said.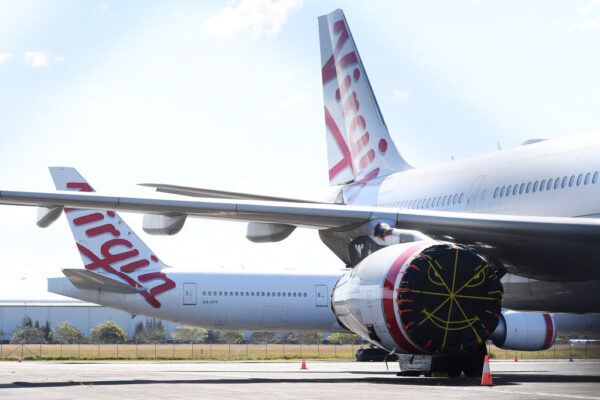 Among airfare classes, 'discount economy' fares experienced the strongest growth in the past three years, with the price index hitting a 15-year high, driven by strong demand and capacity declines.
Specifically, the ACCC found that the average fare for discounted economy class in November 2022 is more than double what it was in April 2022.
In contrast, higher priced flexible economy and business air fares were less susceptible to volatility and were below pre-COVID-19 prices as of November 2022.
"Although we acknowledge that airlines still have pandemic-related resource issues, the ACCC is urging airlines to return capacity to the market in a timely manner to begin easing pressure on airfares. We will monitor it closely," Blakey said.
"We would be concerned if airlines withheld their ability to keep airfares high."
Regarding factors affecting prices, the report said the level of competition on a particular route largely determines air fares.
However, ticket prices were also driven by booking timing, ticket demand, and the airline's corporate strategy.
"In the current climate of high air fares, competition is more important than ever to keep prices in check and give consumers more choice," the commissioner said.
Fewer flight cancellations and delays
Soaring prices may not be what travelers want to hear, but reports have revealed that flight cancellations and delays are approaching normal levels.
In October 2022, airlines canceled about 2.9% of domestic flights on average. This is down significantly from his 6.4% in July.
Jetstar reported the highest number of flight cancellations among airlines at 3.9%, followed by Virgin at 3.6% and Qantas and Rex at 2.2%.
Meanwhile, industry-wide flight delays dropped significantly from 45% in July to 30% in October. Still, this number is well above the long-term average of 18%.
There was also an update on the new low-cost airline Bonza.
The company has reportedly acquired a second Boeing 737 Max 8 jet for the low-cost segment of the market, but Bonza's October launch is being worked with safety regulators to secure the airline's certification. It was further delayed as I continued to work on getting it.
The new airline is expected to improve capacity in the domestic passenger market and offer consumers more choice.